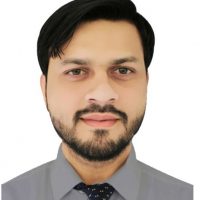 Syed Murad Ali is an Executive Solution Director – Smart City HUAWEI Murad has 15 years of extensive experience as Technologist in public/private and enterprise sector across Middle East region. His area of expertise include Consultation, Solution Architecture & Design and Technical Pre-Sales support for Smart City solution.
Murad's signature involvement in Smart City solution, includes Smart City/Campus master plan design, development of digital platform, developing innovative applications using emerging technologies like Cloud, Big Data, IoT, Security & Network services, AI analytics and its integration with central Intelligent Operations Centers. He has worked with key strategy consultants to deliver RFP's, Budgeting, PoC's, project deployment & operations.
He has delivered several innovative technology keynotes, consulted nationwide ICT development projects within Carriers, Governments and Enterprises. His current research interests include emerging technologies development & integration, specifically Digital Platform, Big Data, AI, Cloud, IoT, and contributed in industry white papers focused on Smart City.Committed to the transformation of cities into smart sustainable cities. Murad is a digital transformational expert with a myriad of experience in Smart City solutions.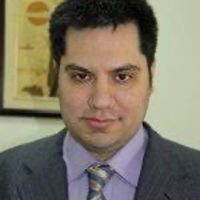 Georgios Tsaramirsis is an academic working as a full time faculty at higher colleges of technologies (HCT), Abu Dhabi, UAE. George received his PhD from King's College London, University of London, UK. (ranked top 20 in QS ranking) Before joining HCT, George worked as an associate professor for King Abdulaziz University, Jeddah, Saudi Arabia (top 180 in QS ranking) for 8 years, teaching various undergraduate and postgraduate courses. Prior to joining academia, George worked for top tier financial institutions such as Bank of Ireland, Barclays Plc and London Stock Exchange via Accenture, UK. George also is a co-founder of Infosuccess3D, Athens, Greece an Interactive content development firm that has published a number of computer games, VR and AR applications. George has a significant research background with a plethora of funded projects and scientific publications including papers in top 2%, Q1, Q2 journals. George has delivered numerous webinars in well-known international institutions, organized multiple conferences and workshops. George has received a number of rewards, including best teacher, best applied research project and 3rd position in Arab Mate Rov competition.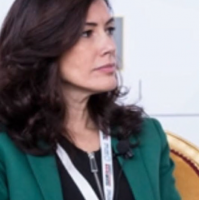 Nadine Akkari received her B.S. and M.S. degrees in Computer Engineering from University of Balamand, Lebanon, in 1997 and 1999, respectively. She received her Master degree in Telecommunications Networks (D.E.A.) from the Faculty of Engineering, Saint Joseph University, Lebanon in 2001 and a Ph.D. degree in Next Generation Networks from National Superior School of Telecommunications (ENST), France, in 2006. She was an associate professor with the faculty of Computing and Information Technology at King Abdulaziz University, Jeddah, Saudi Arabia from 2009 till 2019. She is currently an associate professor with Jeddah International College, KSA. Dr. Akkari is an area editor of Ad Hoc Networks (Elsevier) Journal and a senior member of IEEE. Her current research interests are in 5G Networks, heterogeneous networks, and nanonetworks.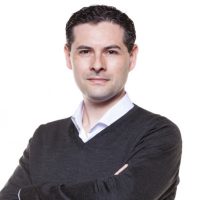 ~João Paulo Magalhães is a professor and researcher at ESTG – Porto Polytechnic, and the director of the Licenciatura in Computer and Networks Security at ESTG. He is currently vice-president at the school, responsible for innovation and digital transformation. He holds a PhD in dependable systems from University of Coimbra and is author of several scientific publications in dependability and cybersecurity. He was a member of the Multinational Cyber Defense Education and Training Project (MNCD E&T) NATO Smart Defense Project and contributed to the development of academic curricula for postgraduate courses in cyber-security and cyber-defense and postgraduate education in cyber-law. He keeps a close relationship with the industry, having been the co-founder and CTO at Globinnova Cyber Intelligence (Malware Analysis, Digital Vigilance, Big Data Security, Cyber Awareness). Previously, João worked as team coordinator and sysadmin (UNIX) at SONAE.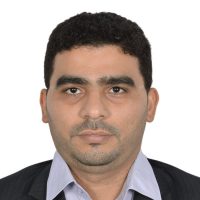 Muhammad AbuGhalioun is a Senior HPE System Engineer based in Saudi Arabia with wide experience in wireless, network access control and networking solutions. Muhammad has got more than 12 years of experience in IT field. He has worked on very large scale Enterprise Network solutions around campus. He has deep knowledge of the products and vast experience in designing and deploying complex Wired/ wireless and mobility solutions.
Muhammad holds the HPE Aruba Certified Mobility Expert (ACMX), HPE Aruba Certified Design Expert (ACDX), HPE Aruba Certified ClearPass Expert (ACCX), HPE Aruba Certified Mobile First Expert (AMFX) certificates and other major industry certificates in both networks and security industry.